By ASTC on 21/08/17 at 4:14 pm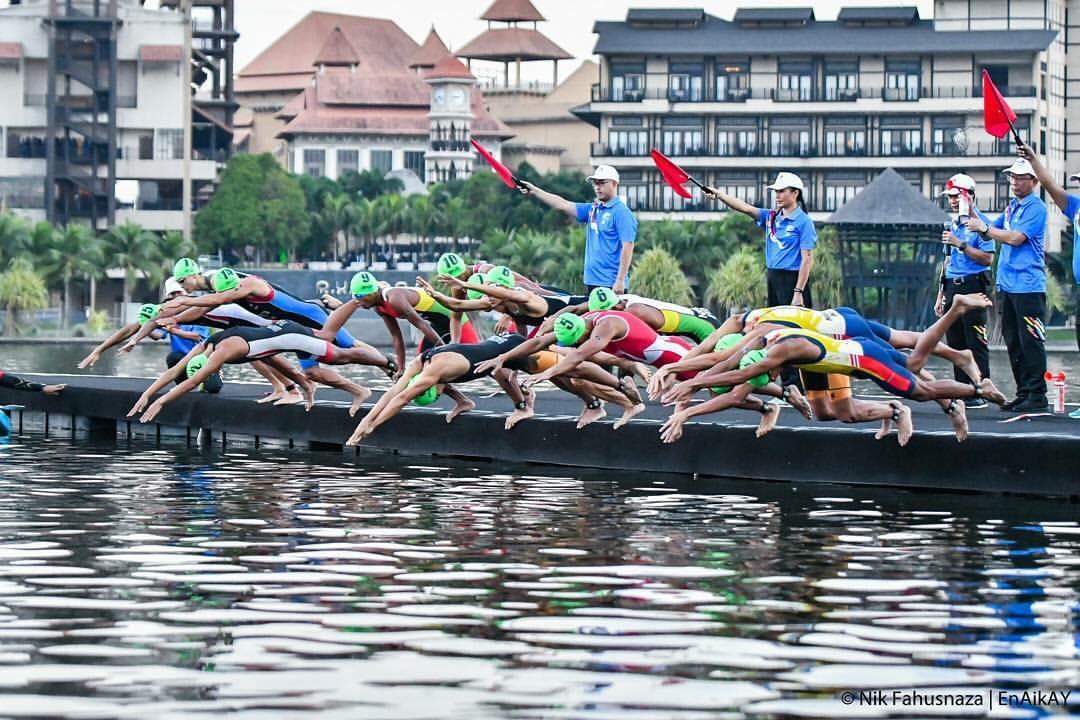 The Philippines swept gold medals and silver medals in the 2017 Southeast Asian Games triathlon male and female individual events held at the Water Sports Complex in Putrajaya on August 20th.
In the men's individual triathlon, Nikko Huelgas and John Chicano from Philippines won gold and silver, and Sheng Ren Clement from Singapore won bronze.
Male Race Results
1. Nikko Bryan Huelgas PHI 01:59:30
2. John Chicano PHI 02:01:27
3. Sheng Ren, Clement Chow SGP 02:03:24
4. Chuan Rong Loo SGP 02:04:33
5. Suphakit Sukatiphum THA 02:07:48
6. Kritsanaphon Phonphai THA 02:08:15
7. Ryan Tan Qai Shen MAS 02:08:57
8. Rikigoro Shinozuka MAS 02:09:41
9. Jauhari Johan INA 02:16:33
10. Kyaw Htet Aung MYA 02:17:53
11. Ye Wint Naing MYA 02:19:51
12. Reza Novaris INA 02:21:14
13. Picpiseth Neang CAM 02:36:12
14. Bunthorn Chhun CAM 02:44:32
In the women's individual triathlon, Marion Kim Mangrobang and Ma. Claire Adoma from Philippines won gold and silver, and Irene See Win Chong who got home crowd supports won bronze.
Female results
1. Marion Kim Mangrobang PHI 02:11:14
2. Ma. Claire Adorna PHI 02:18:58
3. Irene See Win Chong MAS 02:25:44
4. Jeremia Christy Suriadi SGP 02:28:04
5. Zoe Bowden MAS 02:30:05
6. Su Yin Denise Chia SGP 02:33:55
7. Pareeya Sonsem THA 02:39:03
8. Tin Win Kyi MYA 02:52:24
Also the Southeast Asian Triathlon Confederation elected Mr. Tom Carrasco Jr of the Philippines as its inaugural president, Mr. David Hoong of the Singapore as its vice president, Ms. Melody Tan of the Malaysia as its secretary general. Tom Carrasco expressed that he will try his best to increase more medals in the next Southeast Asian Games.