By ASTC on 21/11/13 at 6:52 am
The National Sports Council (NSC) felicitated the international medal winning players with cash rewards Sunday, November 10, 2013.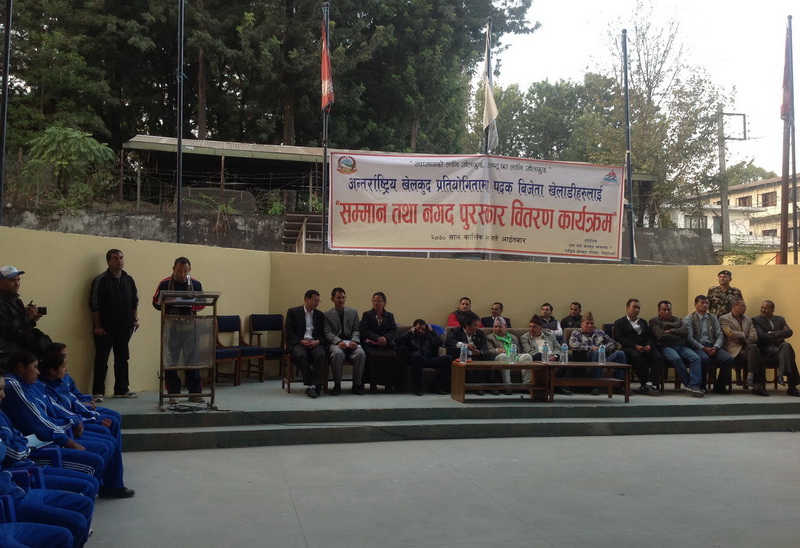 The Sports governing body distributed Rs. 4.3 million to 21 athletes of 4 Sports disciplines. NSC honored the gold medalist with Rs. 500,000 each, while the silver medal winners of individual category took home Rs. 250,000 each and the third place finishers got Rs. 125,000. Similarly, silver and bronze medal it's of the team events received Rs. 65,000 and 35,000 respectively.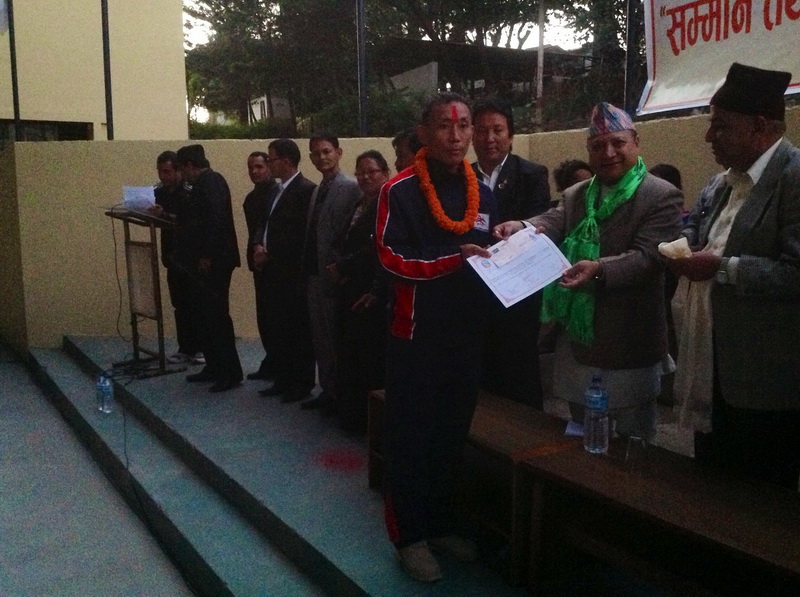 Triathletes, Rajeev Kumar Gurung and Tika Ram Thapa, who had claimed Age Group (20-29 yrs.) category gold medal got 500,000 each. Tika had brought home gold from ITU Triathlon Premium Asian Cup Triathlon held in Chizhou, China from May 18-19 this year. Rajib finished first in the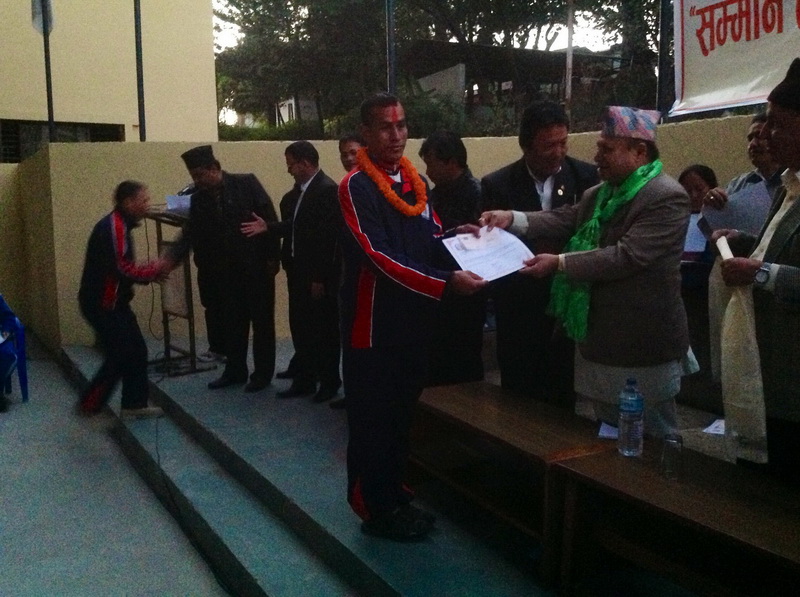 K-Swiss Subic Bay ASTC Asian Triathlon Championships 2013 (The 20th Subic Bay International Triathlon) 27-29 April 2013, in Subic Bay Freeport, Philippines .
Minister for Youth and Sports Mr. Ram Kumar Shrestha, Acting Secretary at the Ministry Mr. Shanti Ram Sharma, NSC Member Secretary Mr. Yubraj Lama among others handed over the cheques to the players.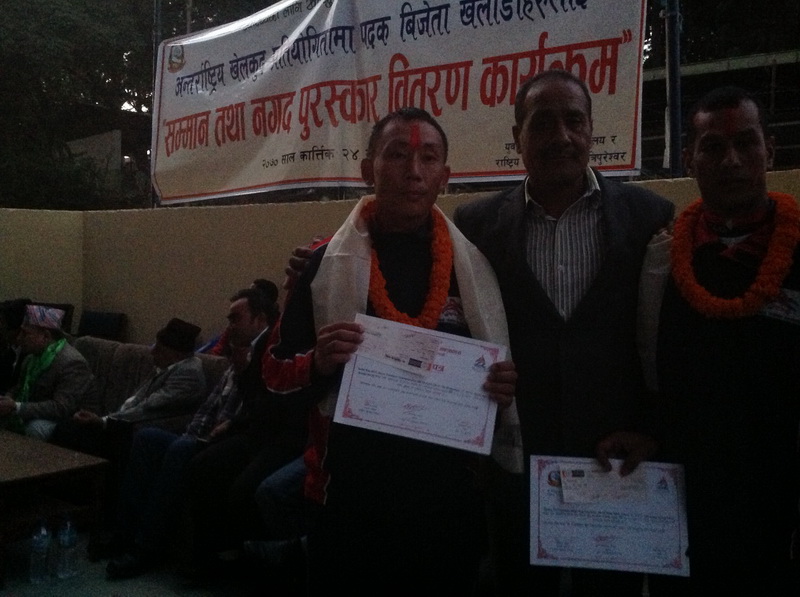 General Secretary of Nepal Triathlon Association Mr. Nilendra Shrestha was also present in the ceremony.