By ASTC on 05/08/13 at 11:26 am
Mongolian 2013 National Triathlon Championships was held in panoramic Ugii Lake. Triathlon known as the toughest and emerging sport in Mongolia, the National Triathlon Championships (NTCs) was organized by the Mongolian Triathlon Union (MTrU) at Ugii Lake of Arkhangai province on 27 July 2013.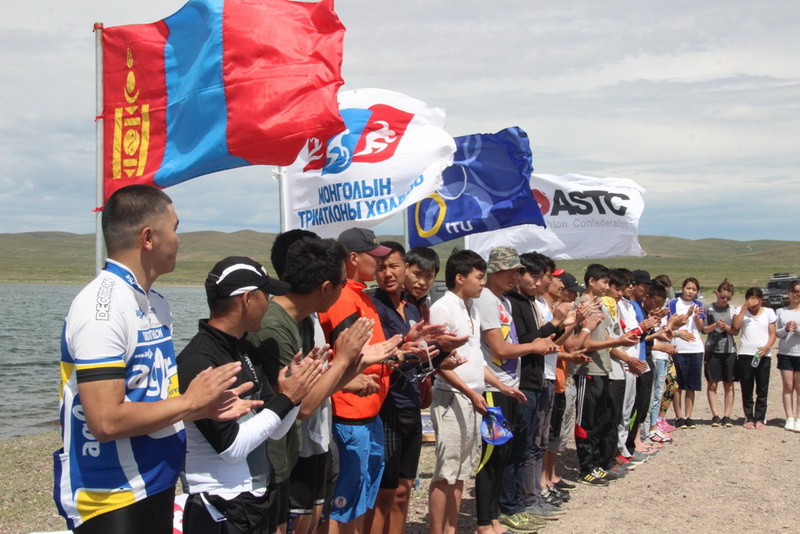 The title of this championship was "Triathletes against doping". This year's NTCs were organized in cross triathlon with 3 categories: Elite Men, Elite Women and Age Group. Over 40 top athletes, including former national champions Chuluunsukh Gansukh, Batchuluun Zorigt, Mongolia's first triathlete Munkhzaya Tsenguun, national aquathlon champion Erdenebileg Surennyam and swimmer in London Olympics Gantumur Oyungerel competed in the race.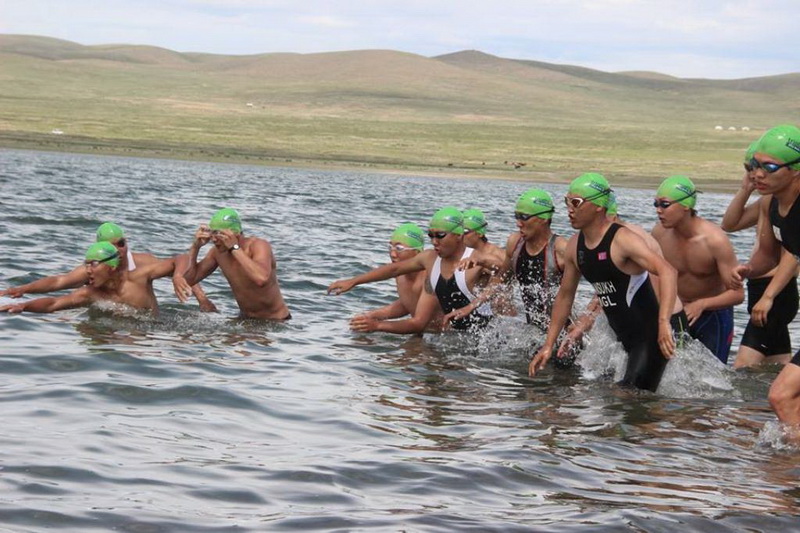 Winners of the elite men's category (which includes 1 km of swimming, 25 km of cycling and 5 km of running) were 17 years old National team member Nooj Temuulen (Vista) followed by Myagmar Delgerkhuu of "Khangarid" and Erdenebileg Byambasuren of "Orchlon" clubs.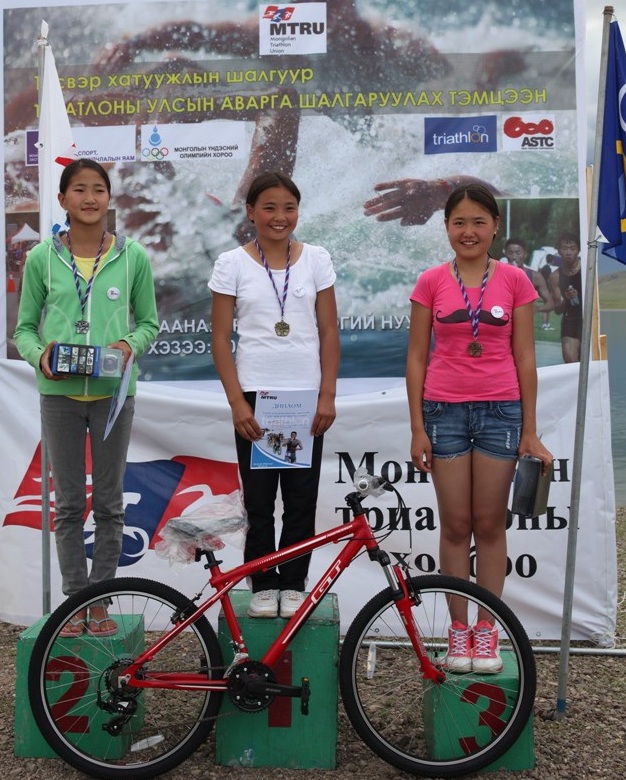 14 years old girl Tuvshintugs Khuslen (Khangarid) surprisingly won the elite women's race and her team mates Bayar Yesui and B. Nomin-Erdene helped Khangarid to sweep all the medals in the category.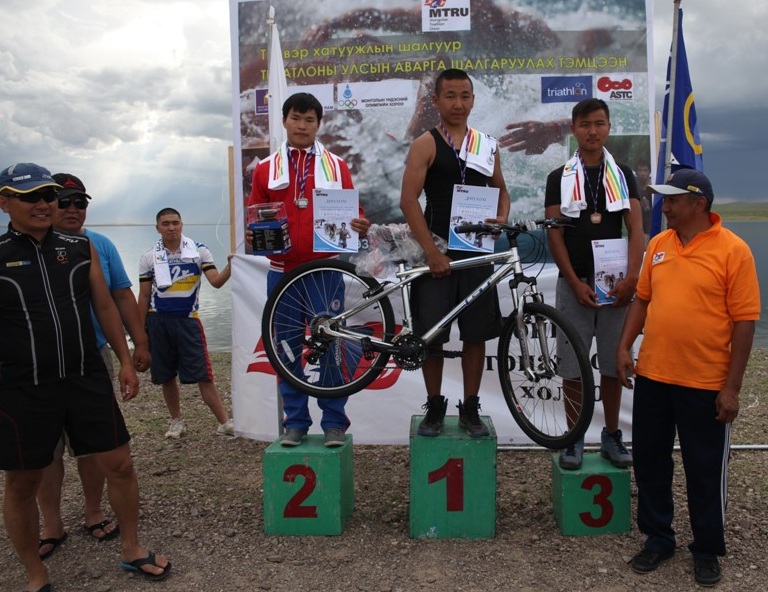 Mongolian National team was assembled from this tournament and athletes were selected to compete at the crucial 2014 events such as Nanjing YOG, Incheon Asian Games and Phuket Asian Beach Games. Based on the experiences and momentum of the recent events, MTrU aspires to host international cross triathlon events in Mongolia in near future.