By ASTC on 11/05/16 at 6:29 am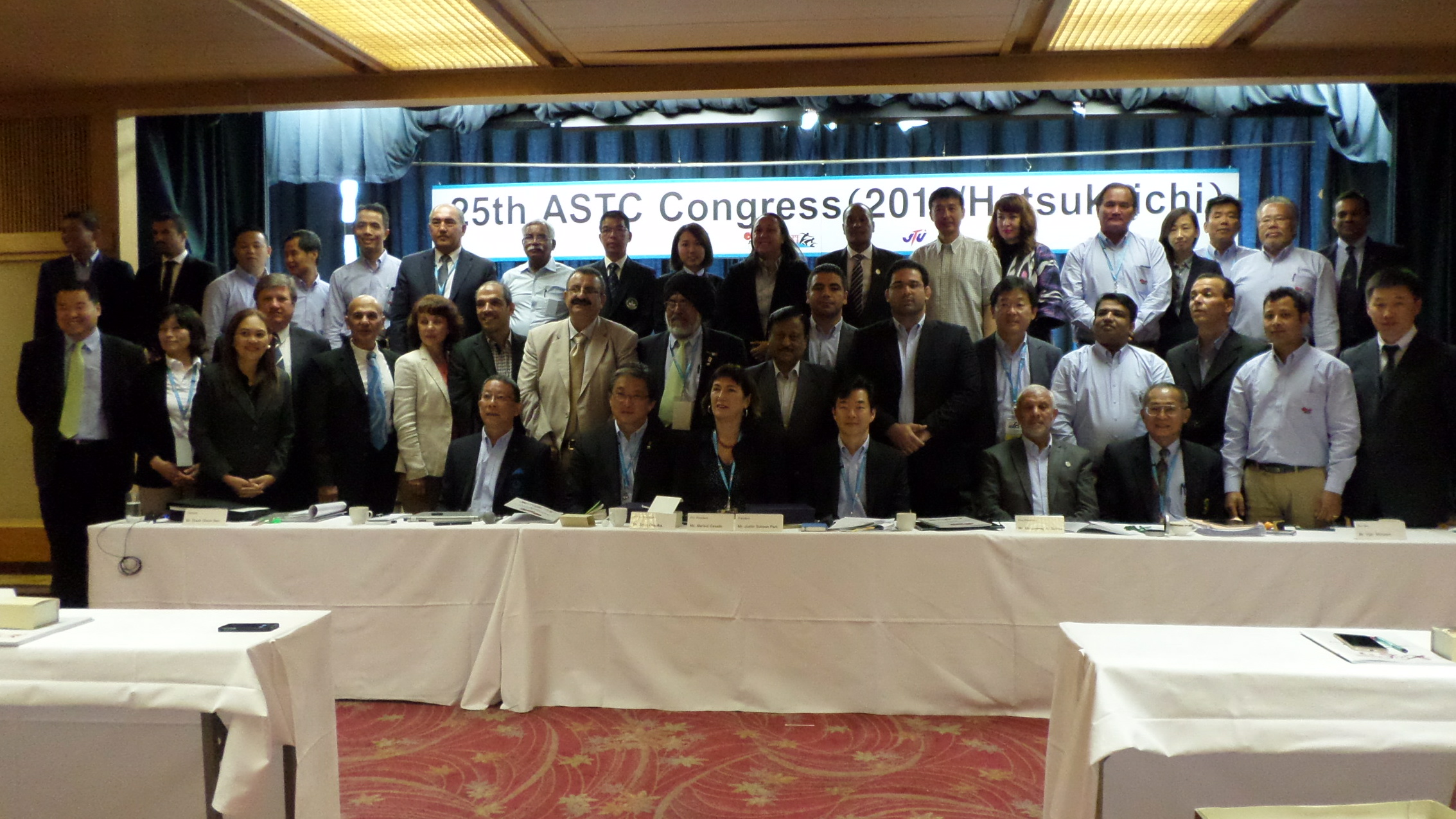 The 25th ASTC Congress followed by the 61st ASTC Executive Board meeting were successfully held on May 1st in Hatsukaichi city, Japan. About 50 congress delegates from 22 ASTC member countries attended the congress meeting. Palembang, Indonesia won the 2017 Asian Championships bid at the Executive Board meeting. At the congress Indonesia Federation stressed that the 2017 Asian Championships will be a part of test event for 2018 Asian games. Indonesian Federation promised that they will do their best to make sure the Asian Championships successful with full government support.
At the congress opening speech, Mr. Justin Sukwon Park, ASTC president, expressed that it was his great pleasure to meet you all at the 25th ASTC Congress, and all of us truly enjoyed the most dynamic races and meaningful competitions in Asia during the 2016 Asian Triathlon Championships in Hatsukaichi City, Japan. "On behalf of the ASTC, I pay tribute to the athletes who showed sportsmanship with their great performances during the races. They are all winners irrespective of medal color or ranking," said Justin Park.
Ms. Marisol Casado, ITU president, attended the congresses and shared ITU policies and vision with ASTC congress delegates.
Find more details about this event - 2016 Hatsukaichi ASTC Triathlon Asian Championships