By ASTC on 26/06/19 at 10:44 pm
2019 Gyeongju ASTC Triathlon Asian Championships took place in Gyeongju, Korea the capital of the ancient kingdom of Silla (57 BC - 935 AD) from June 20 to 23rd. The Asian championships was successfully closed last weekend with the biggest participation in Asian Triathlon history, 1,555 athletes and officials from 31 countries.
3 different Sport Development projects have been hosted during Asian Championships period. One of them is Para Triathlon Camp with 12 para triathletes and 10 supporters and coaches. The second project was ITU level 2 TO seminar with 20 participants from 7 countries. The third project was Mungyeong Women & Team ASTC development camp with 27 participants from 8 countries.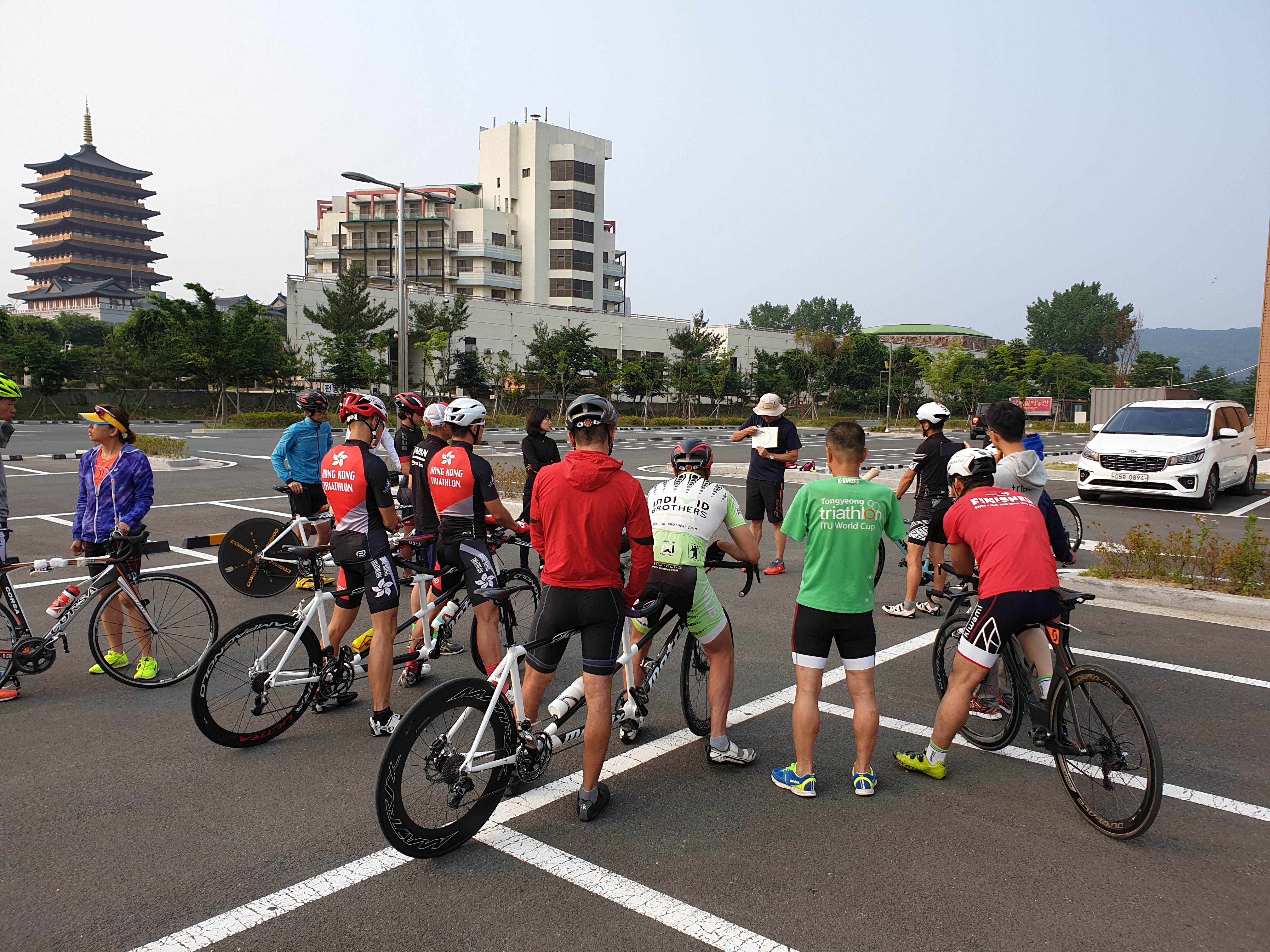 "This is our second year to have the para-triathlon camp, there is no doubt that this camp would be a steppingstone for the growth of our para-triathlon in Asia. This year we have more participation from more countries in comparison with last year camp. I am so proud of our para-triathletes who tried their best in the camp and the competition to get over their physical challenges" said, Saito Toru, camp facilitator from Japan.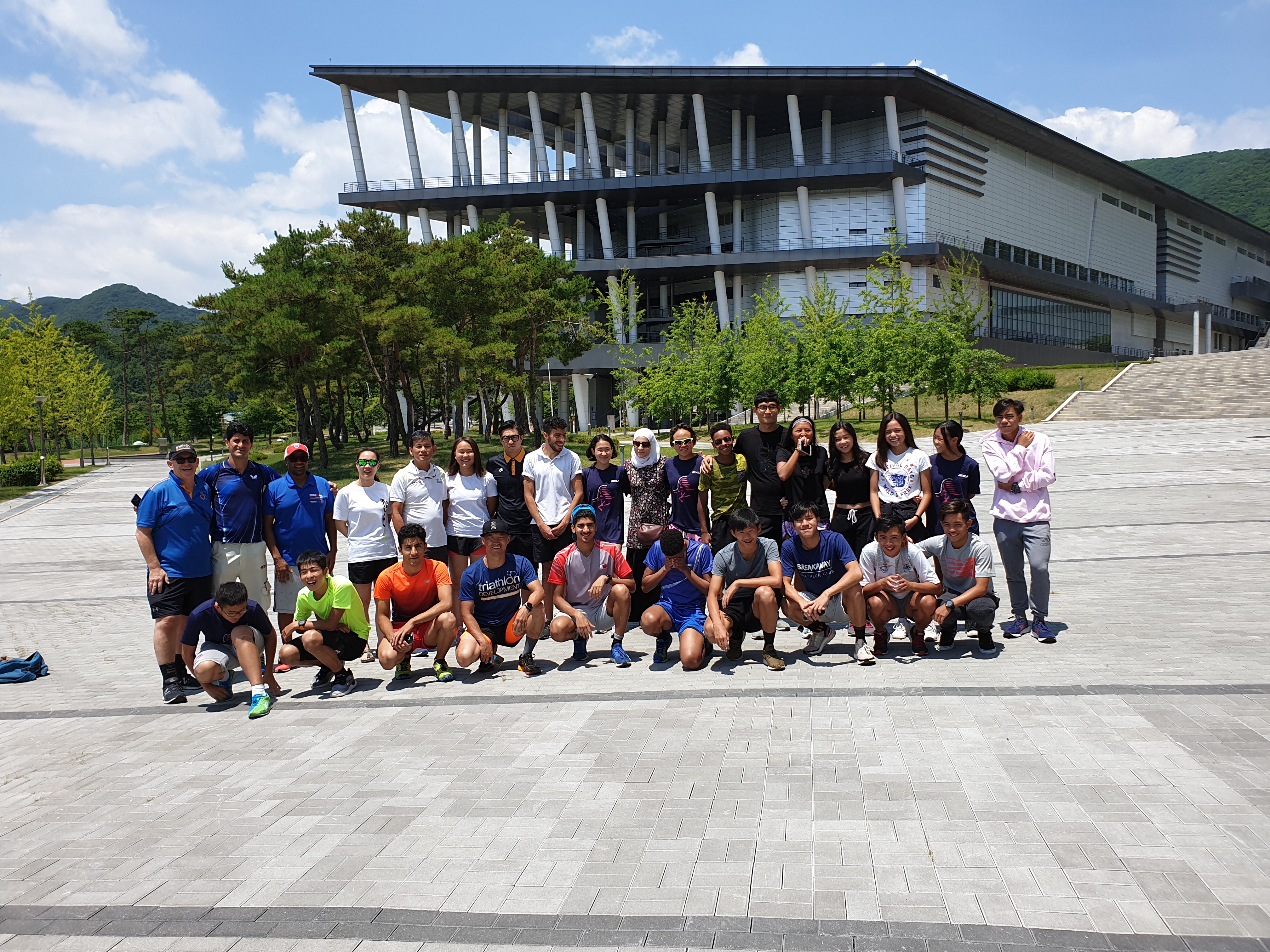 "We are very happy to see the performance progress and consistence participation of team ASTC athletes. This year we had more U15 athletes in our camp. To reduce the gap between developed countries and emerging countries, it is critical to invest on young talented athletes from emerging countries", said Peter Clifford from Australia, Team ASTC head coach.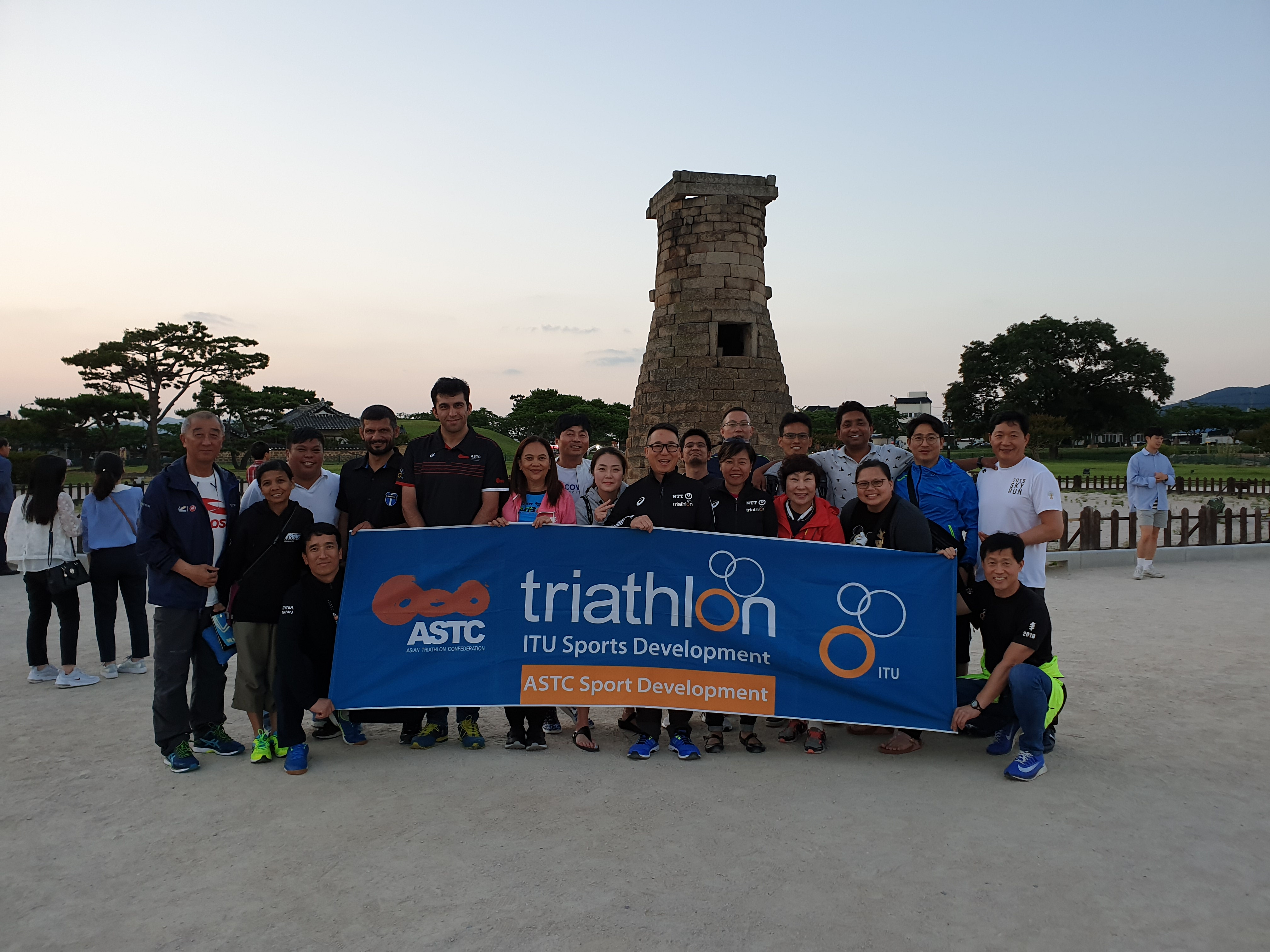 Melody Tan from Malaysia, TO seminar facilitator and 2020 Tokyo Olympic TD, expressed special thanks to the ASTC for holding the ITU Level 2 TO seminar during the Asian Championships and the KTF for their generous support for the seminar to be held well. Additionally, she suggested the TO seminar should be held before the competition so that local ITOs and ITOs from abroad could cooperate better during the race.
Wookyong Ki, ASTC SD coordinator expressed that the 3 projects were planned to enhance the development of our sport and support the Asian Championships. And I think these three projects have also contributed to the success of the 2019 Triathlon Asian Championships.
Find more details about this event - 2019 Gyeongju ASTC Triathlon Asian Championships